Students prepare for a future no one can predict and jobs that, in many cases, haven't been invented yet. Educators are responding to these diverse forces with a refreshing openness, adopting active learning environments and embracing new technology. Yet, both students and educators must operate in learning environments built for age-old ways. Part of our mission at Ohio Desk is to help schools, colleges and universities create the most effective, rewarding and inspiring active learning environments to meet the evolving needs of students and educators in the 21st century.
Adoption of Active Learning Spaces
Outmoded learning environments have a very static design and little flexibility to support different learning spaces, which can dramatically effect the performance of students. Active learning environments are designed with pedagogy, technology, and space in mind. Carefully considering the requirements and interdependencies of pedagogy, technology and space have helped establish new protocols for Steelcase Education's advanced learning environment solutions. Pedagogy is intentionally placed at the top, signifying that an active educator is required to employ active learning. Ongoing research by Steelcase Education has shaped how we design solutions for the many spaces learning happens, from classrooms and libraries to in-between spaces and cafes.  Our passion is understanding how learning best takes place and how smarter, active learning spaces can help..
Active Learning Solutions
The key to creating a successful active learning environment is configuring spaces with furniture and equipment that support both the students and instructor, while also inspiring more engagement and collaboration. The three products below will help you get started with creating a space that promotes collaboration, technological support, and simplicity.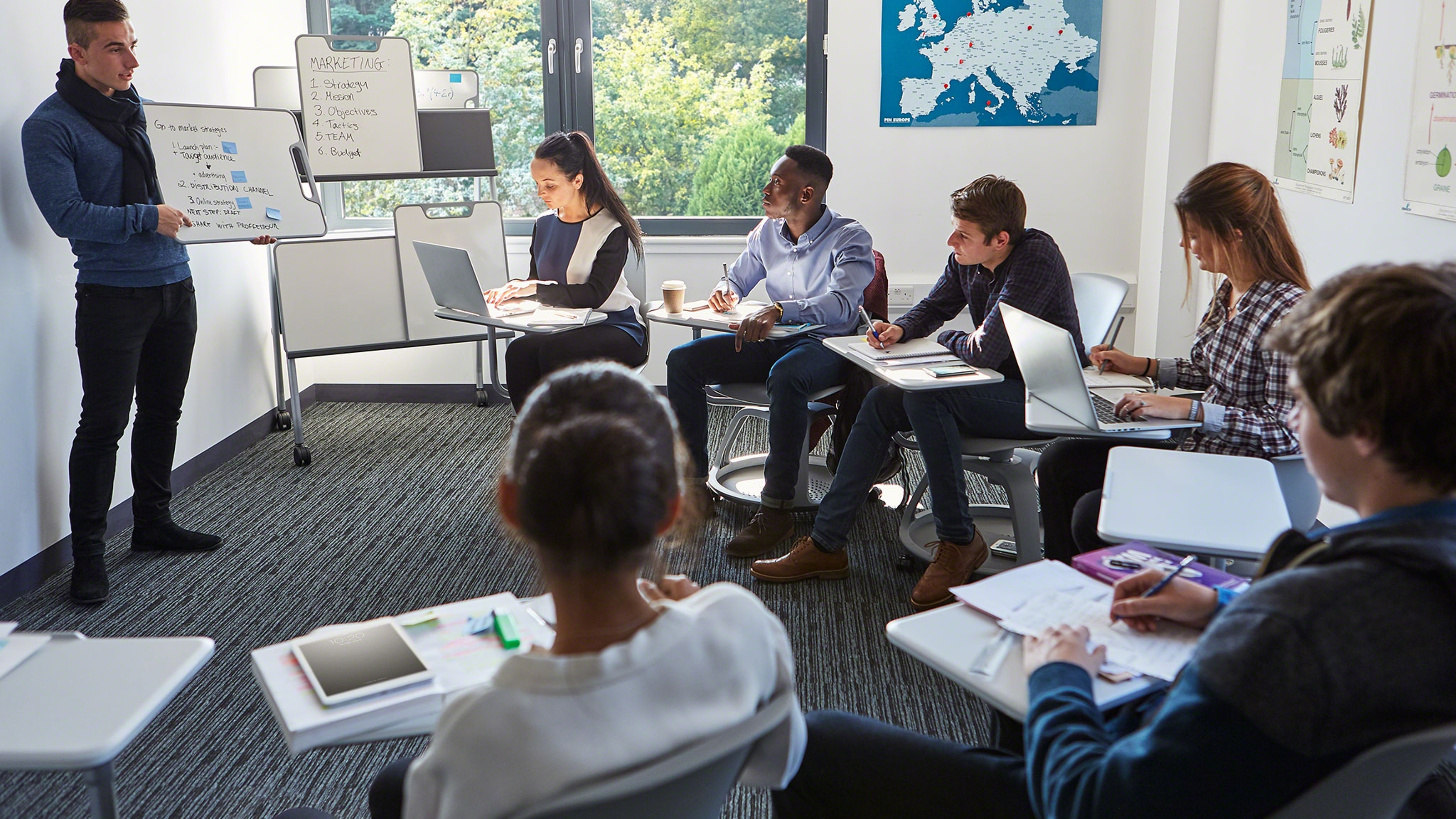 Node school chairs are highly mobile — a quality that translates directly into classroom performance. After all, a lesson plan can be carried out more effectively when seating is arranged and rearranged effortlessly.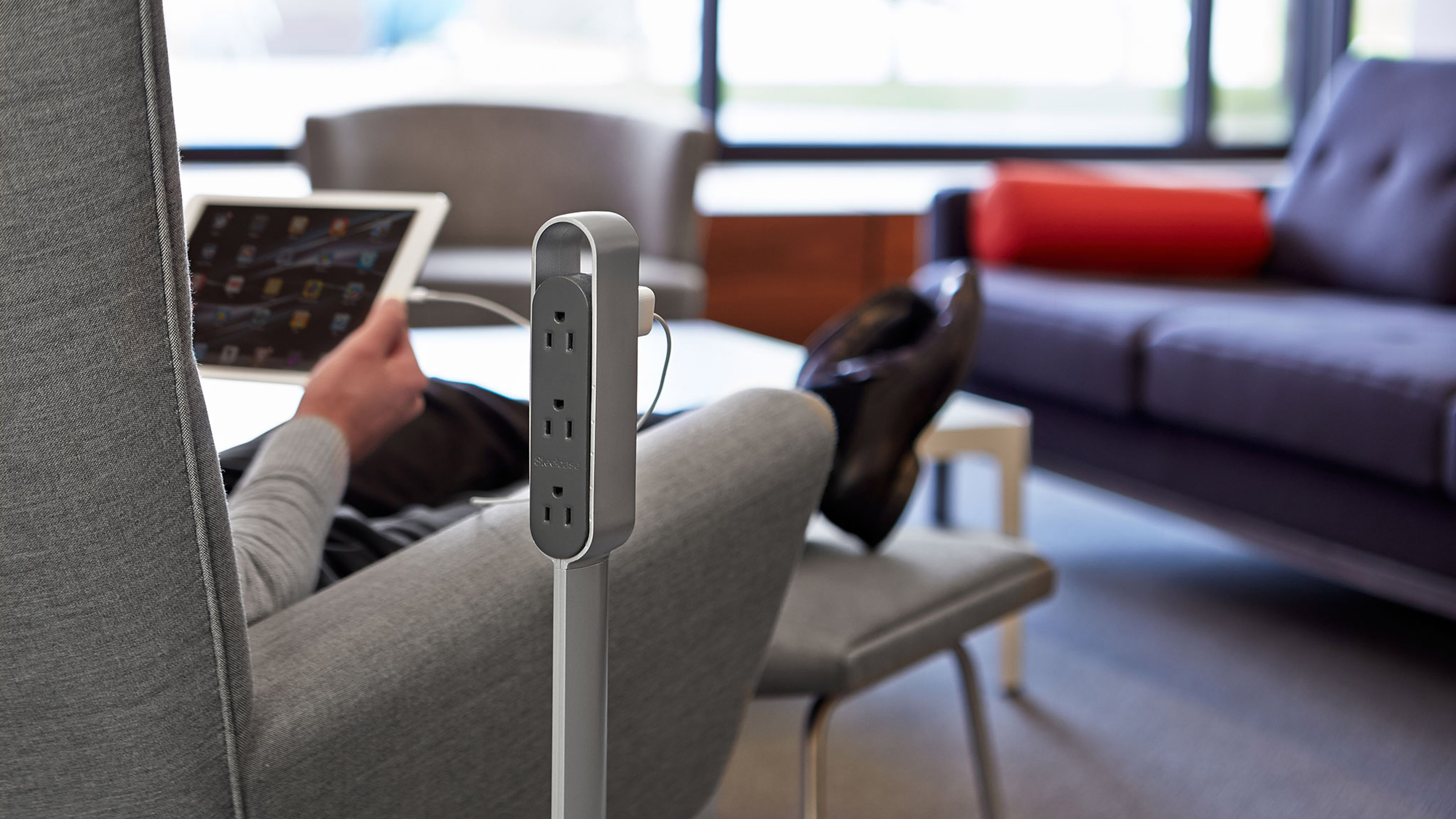 Thread offers a workplace solution unlike any other. Its ultra thin design lays nicely underneath the carpet. At a height of just 3/16″, Thread's power track seamlessly integrates into a space, providing power to furniture and users, without impacting foot traffic.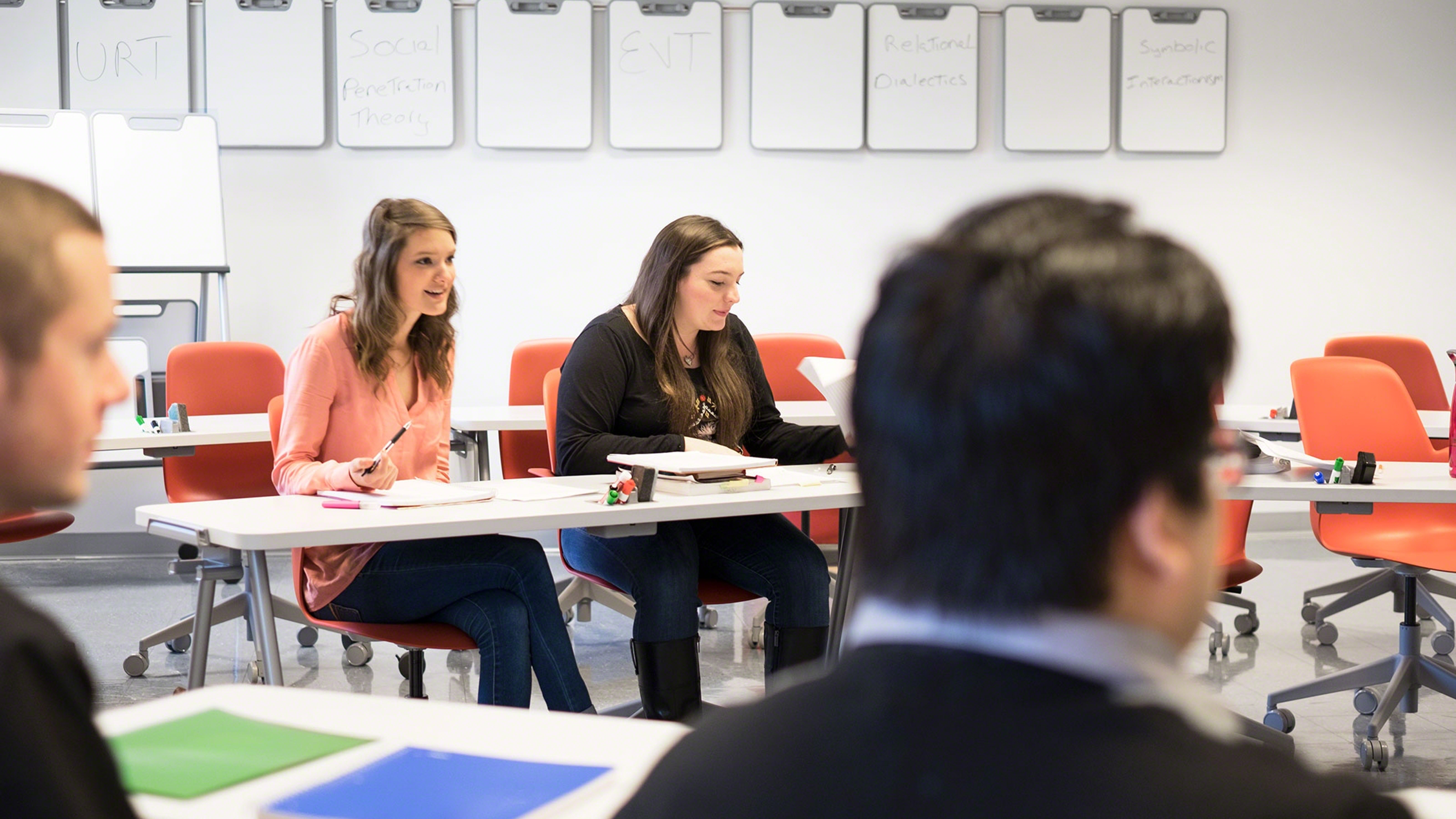 Verb classroom tables are specifically designed to support different learning modes. The chevron shaped table improves sight lines, encourages collaboration and helps define personal work area.
To learn more about how you can continue to create active learning spaces that energize students and instructors, visit our Education solutions. Also, don't forget to check out some of our other blog posts.