We're Hiring! Join the Ohio Desk team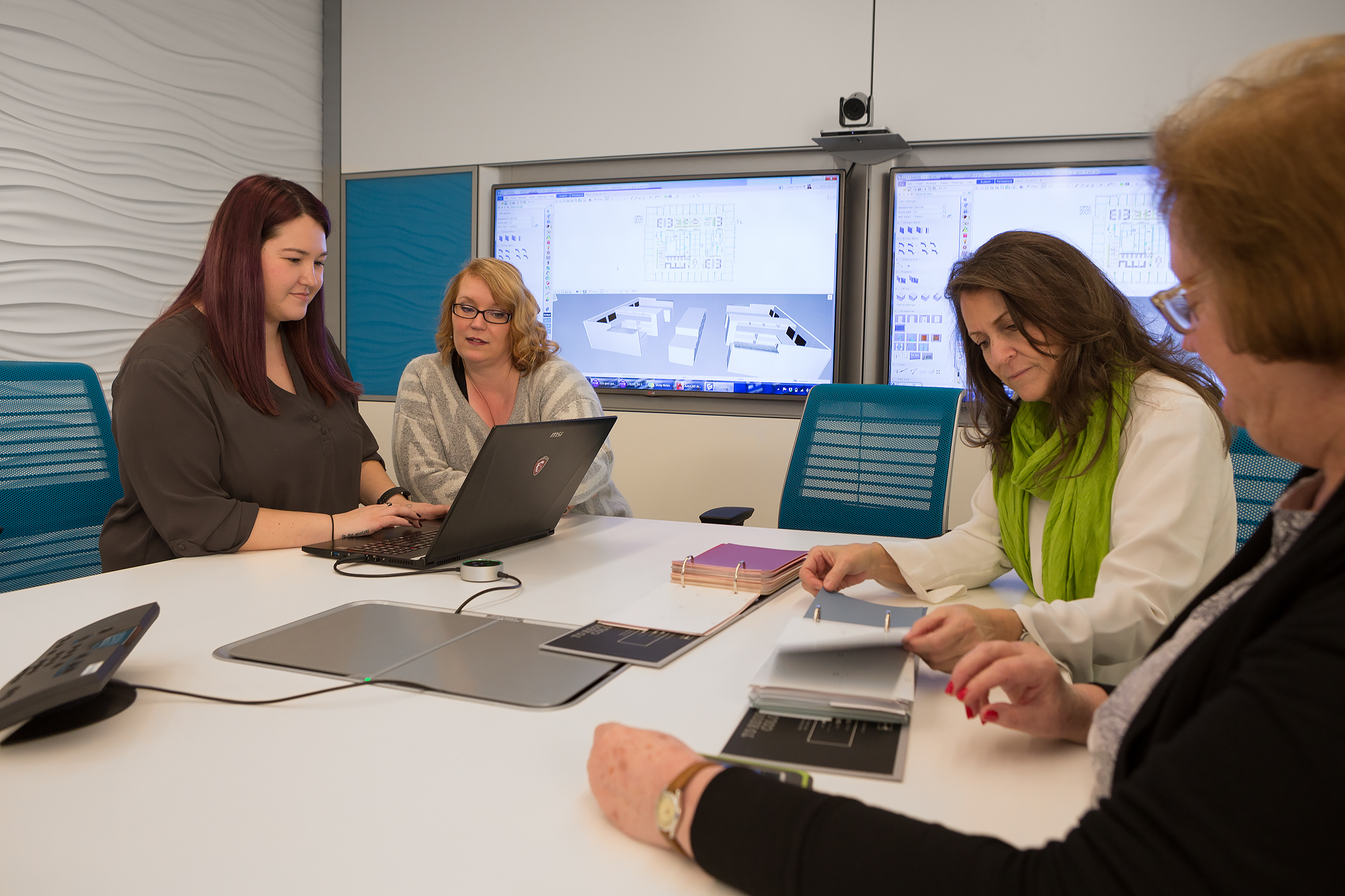 Immediate opening for a Showroom Concierge/Sales Coordinator position available at Ohio Desk in our Cleveland Office location
In accordance with the Americans with Disabilities Act and/or applicable state and local laws, applicants requiring reasonable accommodations for the application and/or interview process should notify the Human Resources Department. Examples of reasonable accommodations include making a change to the application process; providing written materials in an alternate format such as braille, large print, or audio recording; using a sign language interpreter; using specialized equipment; or modifying testing conditions. Email: hr@ohiodesk.com
https://jobapps.hrdirectapps.com/applicantform/D6438023786/0
Job purpose
The Showroom Concierge will be the first impression for Ohio Desk, whether by a phone call, a visiting customer and maintaining the appearance and organization of the showroom and library.  The Concierge will perform basic, transactional sales of items such as task seating, guest seating and clearance items.  They will assist with inventory of lower-level clearance items and physical inventory.
Duties and responsibilities
Answers phone in a prompt, efficient, and friendly manner. Qualify calls to direct them to the right person within the organization.
Answers front and back doors using remote video software.
Pre-qualifies showroom call in and walk-in traffic and determines if a Workplace Consultant should be assigned.
Handles showroom customers, walk-in or by appointment, for basic furniture requests, such as seating and inventory items from the lower-level clearance area.
For basic furniture sales, prepare quotations and discuss terms and conditions with customers.
Monitor inventory stock, request transfers of stock from warehouse. Assure all floors of the Cleveland showroom are "customer ready at all times"
Coordinate floor moves with Operations as needed for customer visits.
Keep lower level organized with all furniture tagged for sale with inventory number and pricing. Coordinate with operations team to bring products from the warehouse for sale.
Manage Loaner Inventory in coordination with Operations and Sales Manager.
Participate in Physical Inventory.
Screen and consult with Vendor Representatives upon their arrival.
Keep kitchen clean, dish washer run and emptied and stocked.
Responsible for keeping all storage closets and shared office spaces organized and stocked.
Enter data into various office systems and flowcharts, updating seating charts and phone lists of Ohio Desk employees.
Provide office support, including helping with presentations, binding, printing, and proofreading.
Assists with planning and executing customer events including assisting with name tags, parking, ordering food, tracking RSVP(s), and assist with setup and cleanup day of events.
For customer visits: oversee the process. Add tour to company calendar, edit and send pre-visit agendas/invites, make the sign for the front desk, and email follow-up marketing content.
Contacts courier service, Fed-Ex., UPS for pickups.
Review Dodge Reports weekly send summary to sales leadership team and applicable reports to individual sales team members. Alert sales leaders to prospects/opportunities that need assignment.
Responsible for the organization of the library. Maintain Designers sample library, update catalogs, and price lists. Keep it ready and pristine for customer visits.
File finish samples, finish cards, and brochures.
Purge discontinued finishes from file drawers in main library area
Monitor introduction of new finishes and product brochures on Steelcase village and order for library and other locations when available.
Reorder finish samples and cards when running low or out for each location. Work with vendor reps when they come to update binders and sample bins.
Responsible for working within a set budget for samples each year.
Perform all other duties as assigned.
Qualifications
 Bachelor's degree in Design, Communication, Sales, or related field preferred. High school diploma
Minimum one-year experience in a customer service and sales required.
Strong math aptitude.
Proficient computer skills to include Word, Excel, Adobe MS Office and Outlook, and PowerPoint required.
Excellent communication (written, oral, interpersonal) and grammar skills required.
Proven ability to successfully managing multiple projects simultaneously and manage expectations.
Team player who maintains composure and kindness in high pressure and fast-paced situations.
Ability to work in dotted line reporting responsibility.
Working conditions
The position will require the incumbent to occasionally be able to come in early or stay late due to customer needs.
Physical requirements
This position occasionally will be physically demanding requiring lifting, carrying, and pushing heavy objects when moving furniture for large meetings or customers or conducting physical inventory.
Direct reports
Non-Applicable
HOW CAN YOU APPLY?